Impossible Foods hires Dr. John D. York as a research associate

About company
The company, a leading producer and developer of plant-based protein meat products, was founded in 2011 by Stanford biochemist Patrick Brown. The company is currently ramping up production of its Impossible Burger and developing substitutes for other meat products. Impossible Burger is a plant-based substitute for ground beef and is sold in thousands of restaurants worldwide.
About John D. Yorke
Throughout his career, John has contributed to discoveries in the field of biochemistry. York, a former Howard Hughes Medical Institute researcher, has led Vanderbilt University's Department of Biochemistry since 2012. Under John's leadership, Impossible Foods will continue to build its food technology platform and expand basic research capabilities to accelerate the production of next-generation products. The company also plans to continue investing heavily in research and development, doubling the number of scientists on the team during the year.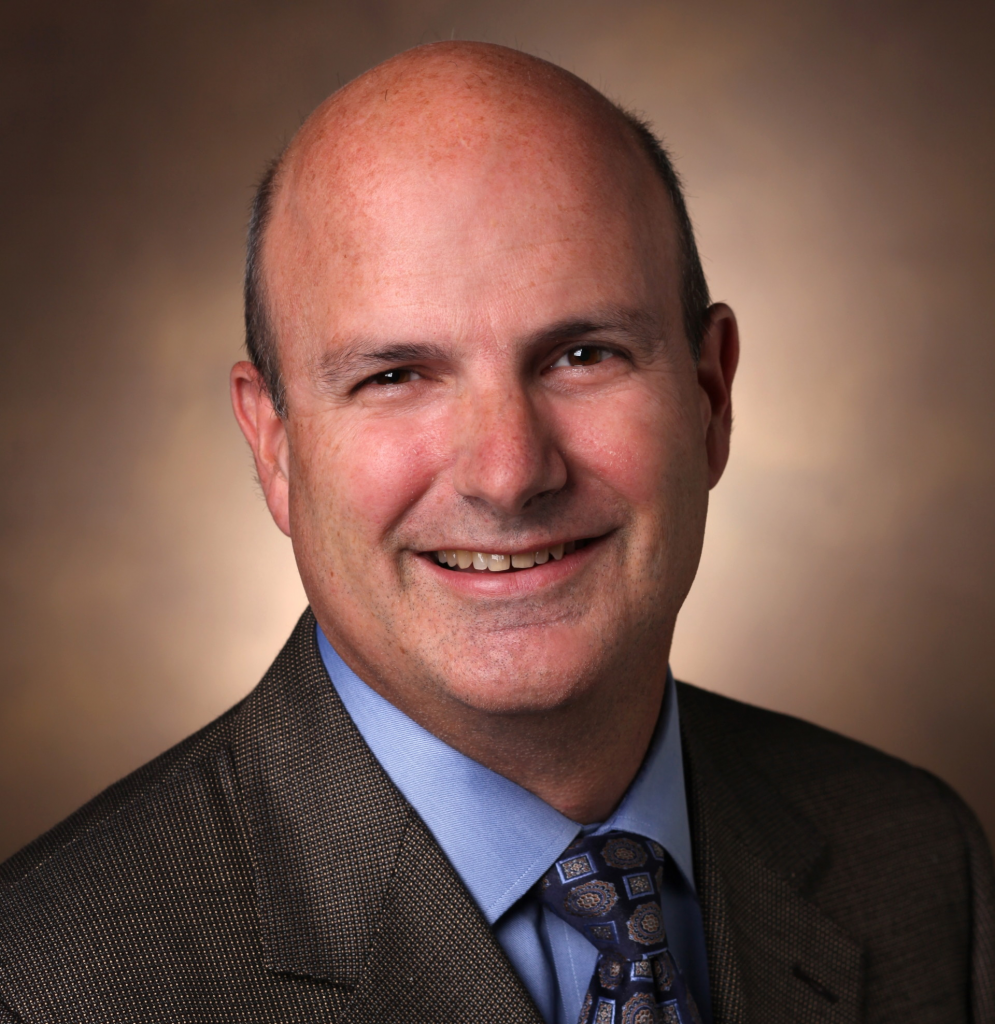 The company's mission
Turn back the clock on global warming, stop the extinction crisis and fix the public health emergency by making our global food system sustainable. The company has a portfolio of intellectual property with more than 250 patents and certificates pending.
Scientists at the company's research center, whose work combines the best features of academic and industrial laboratories, combine ideas and technology from various fields of modern science to make fundamental discoveries and invent new ways to replace every major category of animal food with plant-based alternatives that are better for people, including dairy products, seafood, chicken, steak and more.
Financial achievements
Impossible Foods has raised about $1.5 billion since its founding in 2011, including $700 million in two rounds this year that it is using to fund the expansion of its technology platform and research and development team.
About OTC
Offer Price: $27
Last round: 08/2020
Last round estimate: $209.63MM
Price per share on the last round: $16.15
Key investors: GV (Google Ventures), Temasek Holdings, Khosla Ventures, Gates Ventures, Horizons Ventures, Viking Global Investors.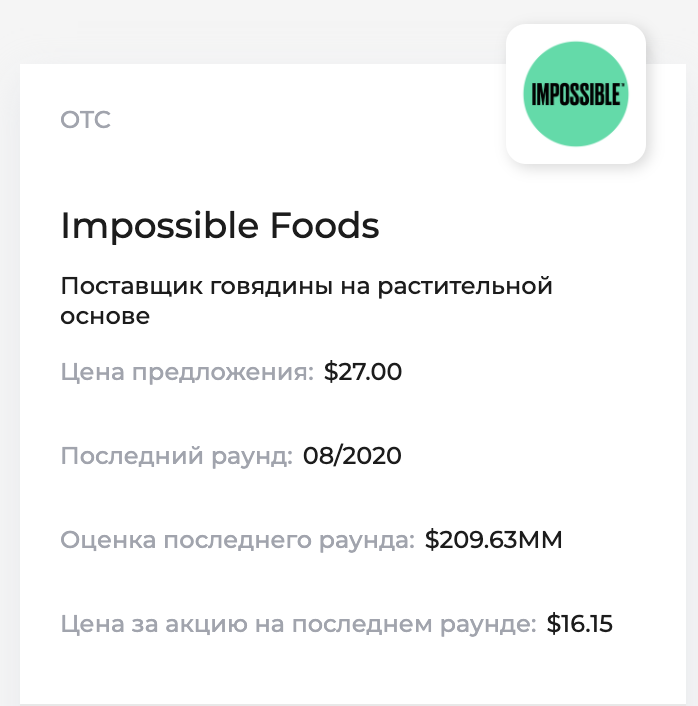 Follow the information in a format that is convenient for you:
Telegram, Facebook, YouTube, Yandex zen